Cuisine
meal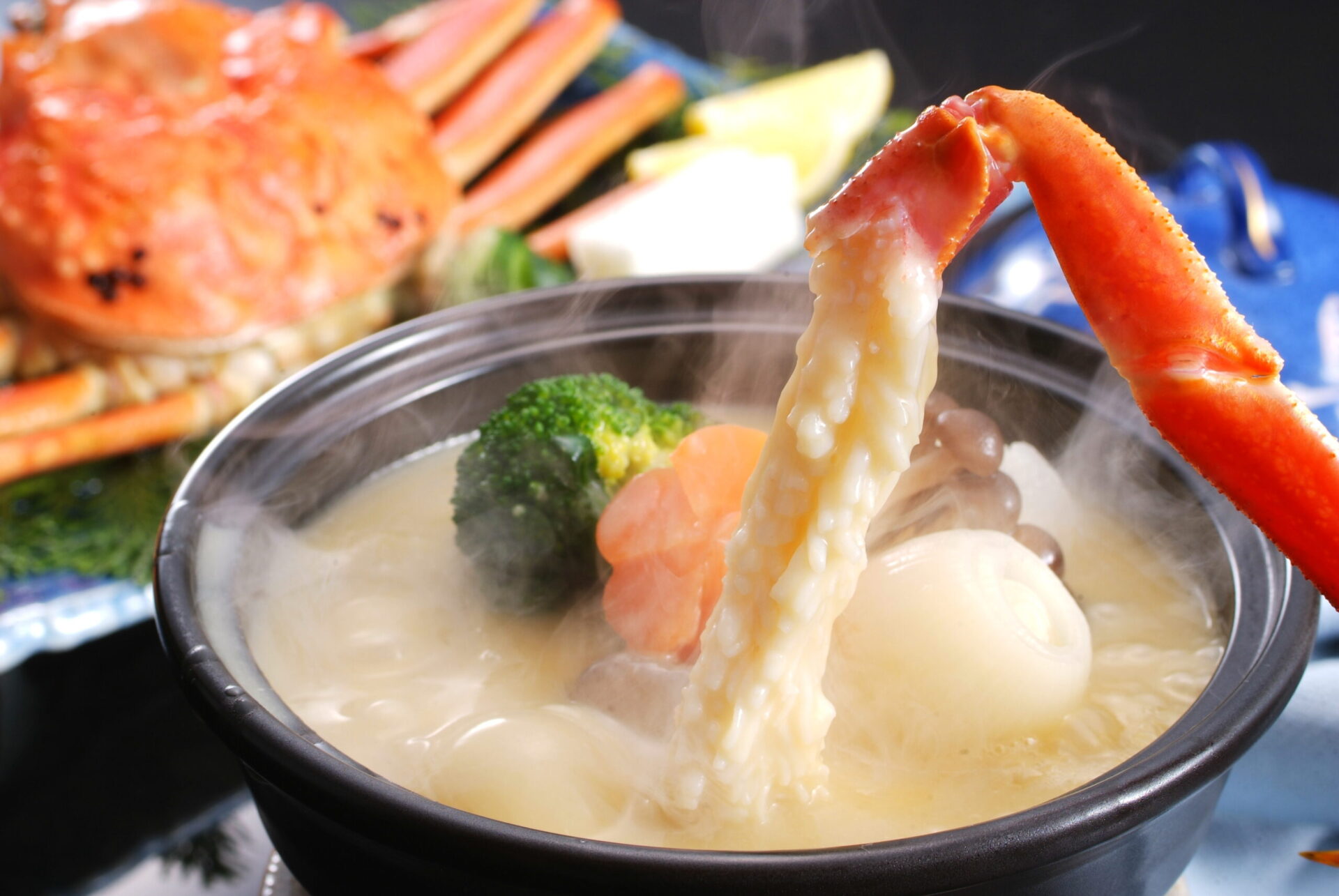 Sample The Seasonal Dishes Of Amanohashidate, The Kyoto Of The Sea.
This creative cuisine allows you to taste the delights of the Sea of Japan and reflects the nature of each of these four seasons.
Prepare your taste buds for Kyoto-style banquet dining that varies throughout the year.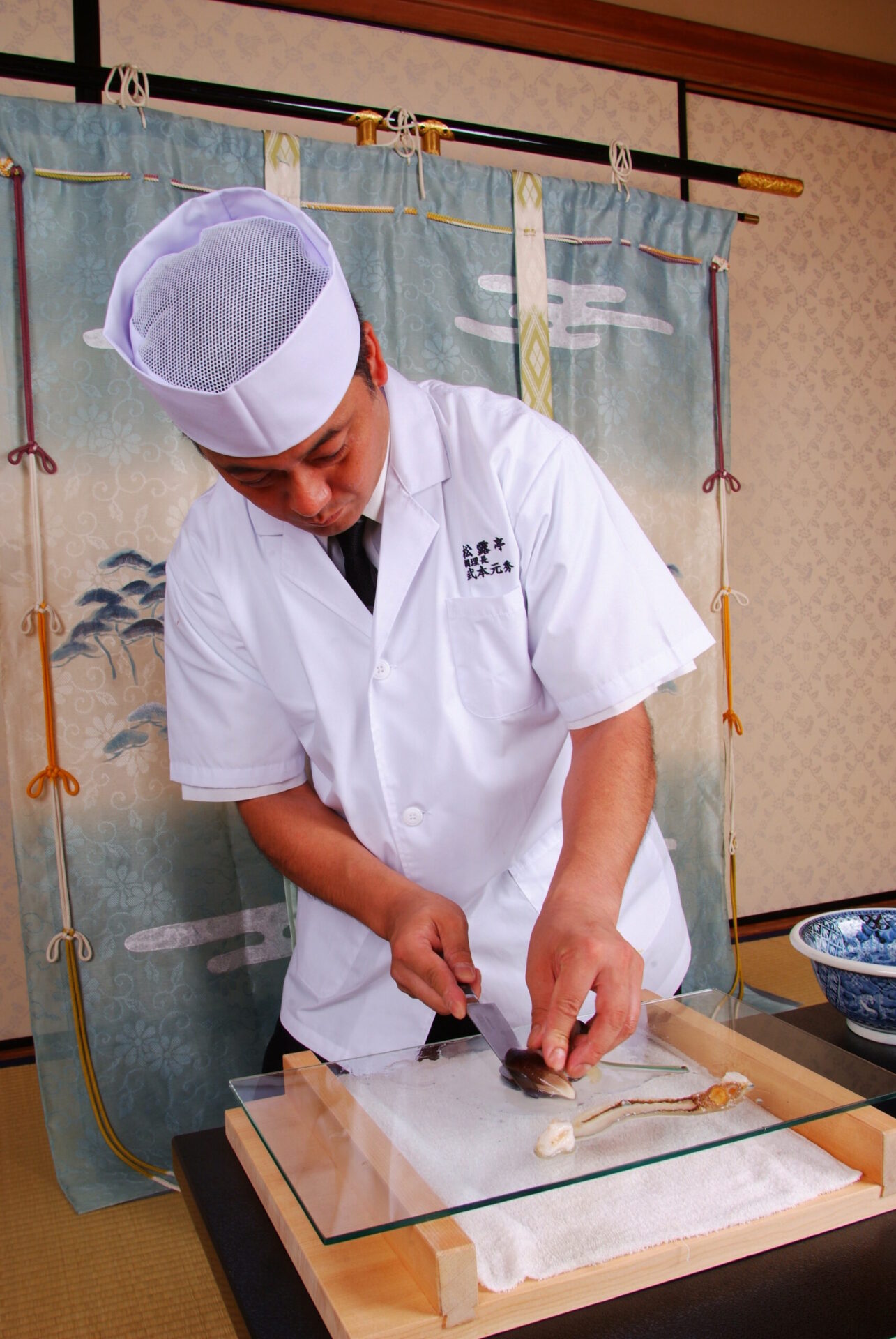 Chef Motohide Takemoto
After training at a ryokan in Arima Onsen, he was selected as head chef at the young age of 26. After serving as head chef in Tokyo and other placees, he became head chef at Monjusou Shourotei. In 2018, he was awarded the "Outstanding Technical Worker" (Contemporary Master Craftsman) by the Ministry of Health, Labor and Welfare. In the spring of 2021, he was awarded the "Medal with Yellow Ribbon".
Message
"Miyazu is a treasure trove of ingredients. Monjusou Shourotei, located in a place blessed with water, uses local rice, vegetables, seafood, and other ingredients nurtured in Miyazu as much as possible, and offer dishes that bring out the natural taste and aroma of each ingredient to the fullest. I hope you will also enjoy the carefully prepared dashi broth and its aroma, which are essential to Shourotei's cuisine."
Spring Dishes
Experience Isaza cuisine from March 21st until the end of April which focuses on local Tango Peninsula seasonal ingredients such as Tango mountain vegetables. From May until the end of June we offer the "Three Tastes of Early Summer" menu which features three beautiful early summer dishes; Tango egg cockles, Tango rock oysters, and Tango tilefish.
Summer Dishes
Conger eel has been well loved as a hot summer's dish since ancient times. It has come to symbolize summer Kyoto as an ingredient that keeps its freshness well in the summer heat. This nutritious and light-flavored white fish is perfect for combating exhaustion after a hard day's work and is said to be good for skin exposed to the harsh summer sun. Enjoy its refreshing summer flavor.
Fall Dishes
During the month of October you can sample matsutake mushroom cuisine specially selected by our head chef. You can enjoy fragrant dishes that make use of matsutake mushrooms in addition to the abundant produce of the lush Tango mountains and seas, including dobinmushi steamed matsutake mushroom soup, matsutake mushroom and specially-selected wagyu beef sukiyaki plates, and char-grilled matsutake mushrooms.
Winter Dishes
We have a wide range of options available from our extravagant whole freshly-caught local extra-large snow crab prepared to taste (as raw sashimi, steamed, boiled, grilled, deep-fried in tempura batter, thinly-sliced shabu shabu-style, served in zosui rice soup, etc.) for each guest to our more balanced snow crab courses. Please also feel free to try our establishment's original snow crab flavored miso fondue. In addition to our snow crab dishes, we also have tiger blowfish dishes available from December to February.
Year-Round Dishes
[Period: April - September] We have whole abalone fished locally in Miyazu available as main courses! These are prepared to preference and can be served as raw sashimi, steaks, or char-grilled. Enjoy the fresh flavor of the Miyazu seas exactly how you want it.