 All you can hear is the sound of the waves
Monjusou Shourotei, another world on the cape
Amanohashidate is a land bridge that connects heaven and earth.
Monjusou Shourotei is located behind Monjudo hall (Chion-ji Temple), which is known for the saying "if three people gather, the wisdom of Monju" ("two heads are better than one").
"Everything is so flat and peaceful". These are the words of a writer and an artist who once visited us.
The road to the sea and the beautiful architecture are both woven together to create a "flat" luxury and a peaceful moment.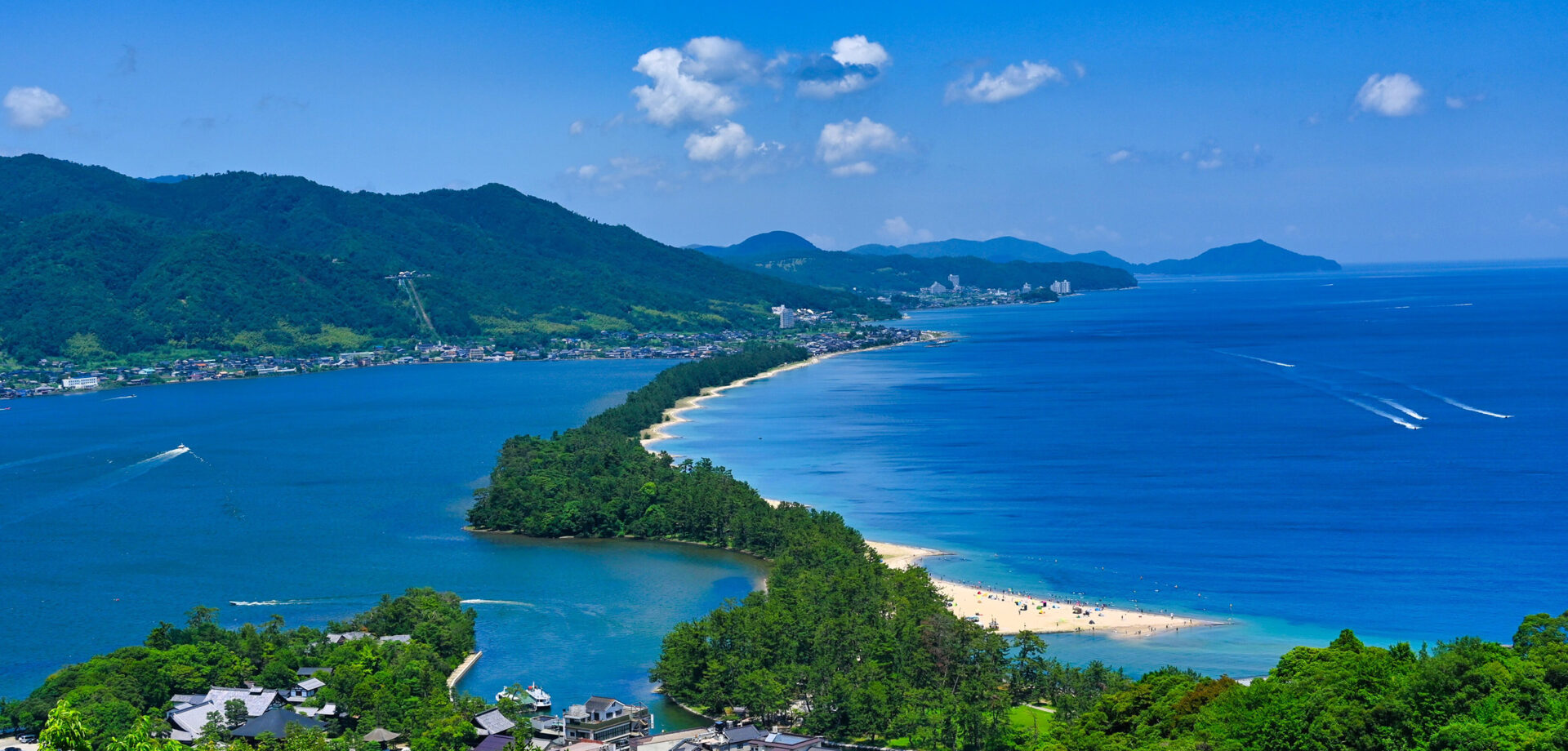 Deluxe Suite "Kumoi"

Special Room "Ama no Ukihashi"

Ama no Hagoromo

Ama no Yukyu

Ryuutou

Shoukin
In 2023, some of our guest rooms were renovated.
The warmth of the wood has been used and the rooms have been reborn as an expression of the orthodox evolution of Japanese style.
The rooms were designed by an architect who is well versed in Kyoto's temples, shrines and tea ceremony rooms.
The terrace surrounding the guest rooms, the Japanese garden views, the semi-open bath, and more.
We invite you to spend a peaceful moment in a space where elegance and modernity are fused together.
Spring Dishes

Summer Dishes

Fall Dishes

Winter Dishes

Year-Round Dishes
Edible wild plants, egg cockles, Tanba matsutake mushrooms, Matsuba crabs and more.
The "aroma" of the four seasons dwelling in the mountains and the sea is unique to this area.
Please enjoy the heartfelt delicacies spun by our chef, who was awarded the Medal with Yellow Ribbon.